The Natural Interactive Learning Games and Environments Lab (NILE ) is an innovative and self-contained research unit of the Artificial Intelligence and System Engineering Laboratory (AISE) of the Department of Electrical and Computer Engineering (ECE) of the Hellenic Mediterranean University (HMU). The lab was established in 2011 and is directed by Associate Processor Nikolas Vidakis.
Software Engineering
All developed nations are dependent on software. More and more systems are software controlled. NILE lab in respect with Software Engineering is concerned with theories, methods and tools for professional software development. NILE aims at introducing S.E., explain its importance, set out the answers to key questions and talk about ethical and professional issues and explain why they are of concern to software engineers.
Serious Games & Applications Engineering
Serious games provide an interactive environment consisted of graphics, multimedia, actions, animations, sounds and they consist of five fundamental elements: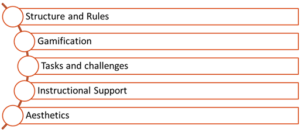 Game Based Learning
Alternative teaching methods are trying to replace the existing conventional teaching processes.
Game – based learning delivers educational material through interactive games in a more entertaining way.
In order to define an educational activity as a game, each game must be consisted of:

Competition
Engagement
Rewarding
Educational Virtual Environments/Ecosystems
Schools and education systems are always the nexus of broader social and economic improvements. The question of how digital educational ecosystems can be used to adjust to the emerging dynamics of technology in education could not be more important. This question of educational renewal, using digital ecosystems, is at the heart of the teaching and learning research inquiry.
AR-VR-MR-XR
Augmented reality (AR) can be defined as a technology that enhances the real world with virtual information.
Virtual reality (VR) is a simulated experience that can be similar to or completely different from the real world.
Mixed Reality (MR) does not take place exclusively in real or virtual world but combines both.
Extended Reality (XR) is an umbrella term to cover all technologies that enhances our senses (AR, VR , MR).
Recent Work
GameHub
Learning
Vigilance
Fun
Interactivity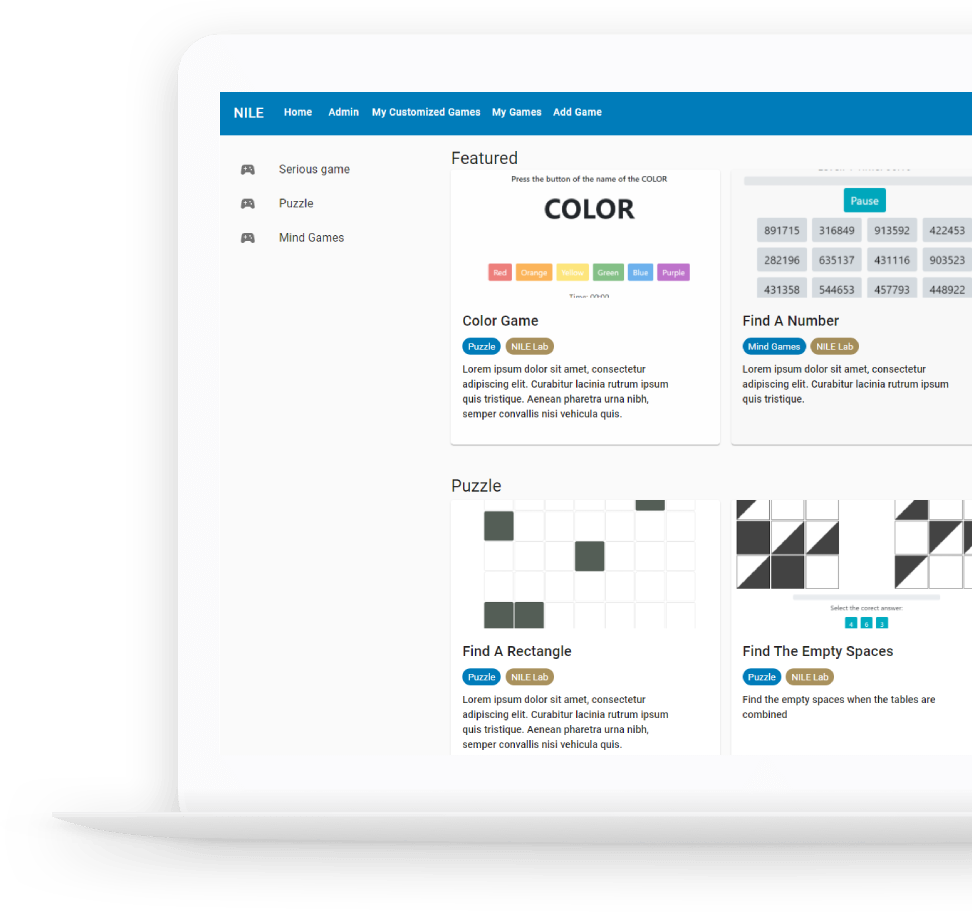 HMU
Hellenic Mediterannean University (HMU) provides undergraduate courses in 15 specialties, specialized postgraduate programs as well as important research activities. The courses are offered at the headquarters of HMU in Heraklion as well as in 5 other cities in Crete (Chania, Rethymno, Agios Nikolaos, Ierapetra and Sitia) in subjects of Engineering and Informatics, Administration and Economy, Agriculture and Health and Welfare.
About Us
The Natural interactive Learning Edification Games Laboratory (NiLE-lab) is a novice and self-contained research unit of the Department of Electrical and Computer Engineering of Hellenic Mediterranean University (HMU).
Main Objectives
To educate and support students, offer opportunities for industrial placement and final year projects, undertake R&D activities in selected scientific domains and emerging technologies, build software, educational – serious games and simulations with the user for the user and jointly with national and international industry that finish up to commercial products.
Research Areas
The NiLE laboratory areas of research & investigation include: Serious Game Developement, Play testing research, Game-based learning, Inclusive design, Multimodal Sensing & Natural UIs, Educational Virtual environments/ecosystems, Assistive technologies
ANY QUESTIONS?
FEEL FREE TO ASK US